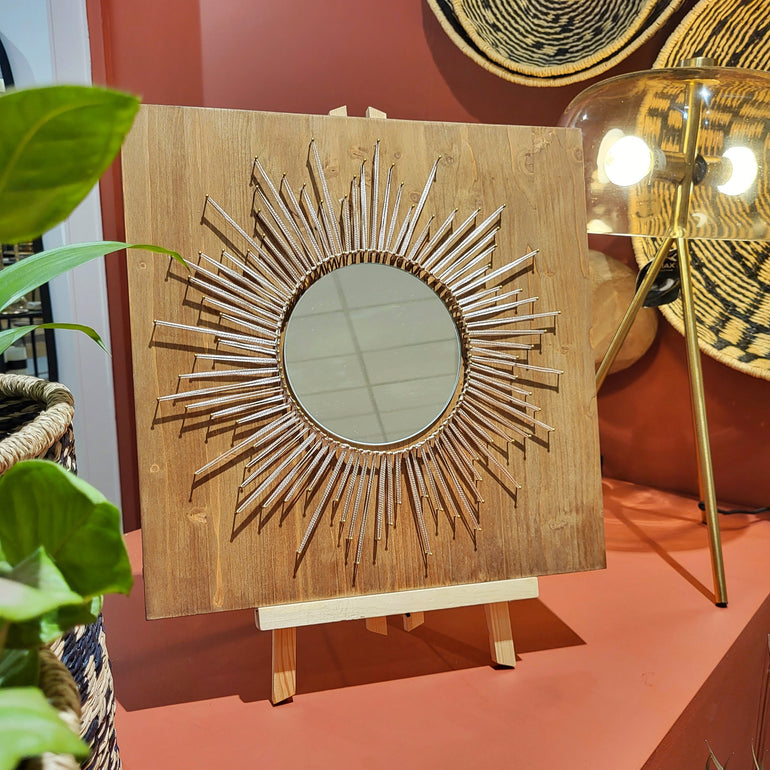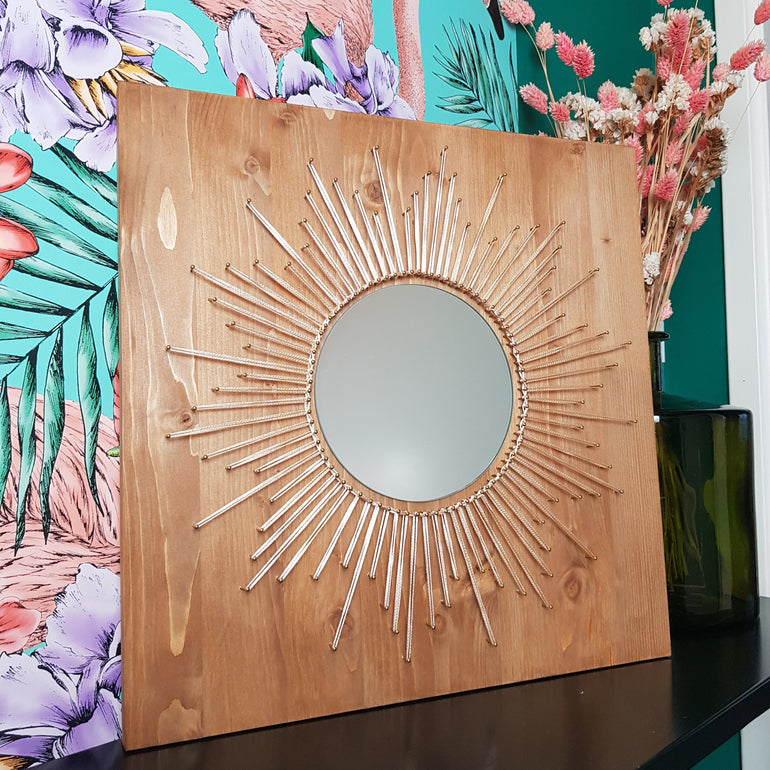 Description

You need help ?
The new trendy decoration: the String Art Mirror! Fully customizable, it's the perfect gift for a housewarming or simply to decorate your living room.

You choose the color of the board and it's done.

The nails are made of brass (gold color) and the thread is made of gold lace.

The mirror measures 9cm in diameter and the board 40x40cm.
Don't hesitate to contact me directly on the website chat or at the email address bonjour@ateliersurlefil.com
---