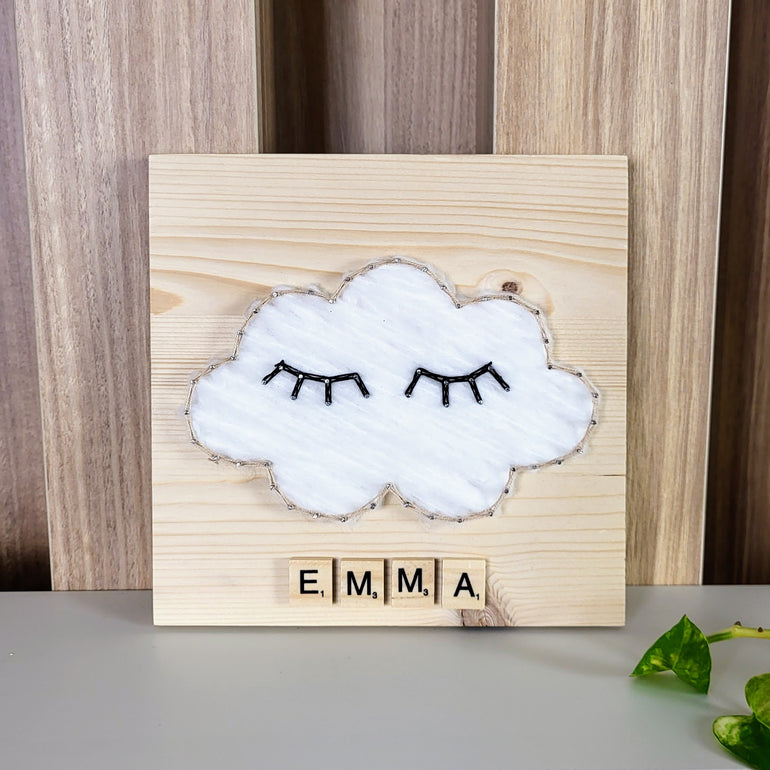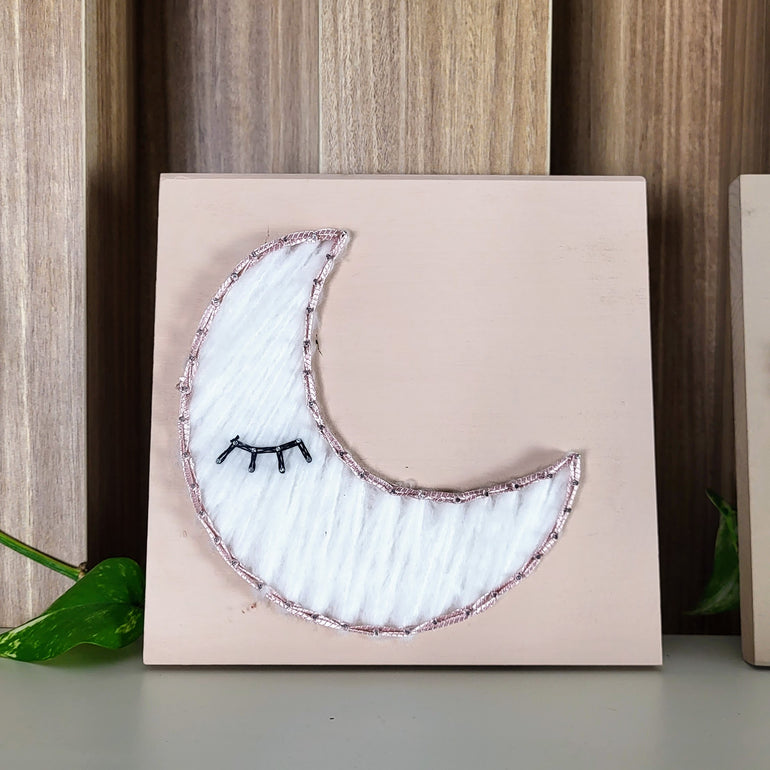 Description

You need help ?
You have all the necessary material in the box to make one of the three models of your choice:

- A pre-cut wooden board (20cm x 20cm)

- Nails and a wall hook

- Cotton thread for the outline (to choose) and a soft white thread (for the inside)

- Paint for your board (choose one)

- A brush to apply the paint

- The three patterns with the nailing marks

- Scrabble letters (if you choose this option)

- An instruction manual summarizing the steps

- A video tutorial
---
Une super box !!
J'ai choisi de réaliser un cadre personnalisé à partir de la box d'Atelier Sur le Fil que j'ai offert à une amie pour la naissance de sa fille. J'ai adoré les différents modèles proposés et la simplicité de la réalisation: les explications sont claires et bien détaillées dans les vidéos, je suis super contente du résultat et mon amie aussi !! C'est un cadeau de naissance super original et personnalisable, je ne manquerai pas de repasser commande :)
Une super box !!
J'ai choisi de réaliser un cadre personnalisé à partir de la box d'Atelier Sur le Fil que j'ai offert à une amie pour la naissance de sa fille. J'ai adoré les différents modèles proposés et la simplicité de la réalisation: les explications sont claires et bien détaillées dans les vidéos, je suis super contente du résultat et mon amie aussi !! C'est un cadeau de naissance super original et personnalisable, je ne manquerai pas de repasser commande :)